Drapes and Curtains are instrumental in adding beauty and drama to a room.  Unfortunately, drapery often comes with a hefty price tag.  Over the years I have located a few stores that usually come through for providing quality drapes and curtains at reasonable prices.  These stores are Ikea, World Market, Target, and JC Penney.
Just so you know I don't have any relationship with these stores nor am I being compensated in any way for mentioning them in this post.  I just love a good deal and these stores usually offer reasonable prices on curtains and drapes.  What do I consider a reasonable price for a curtain panel?  Personally, I've never spent more than $35 for one panel.  In fact I rarely spend more than $35 for a pair of panels.
Below are 20+ Budget Friendly curtains and drapes for you to peruse.  Notice that some are sold as 1 panel (1 side) and some as a pair (2 sides).  Also be sure to take note of sizes once you click on the link.  I love Ikea panels because they always  come in super long sizes and usually are the best prices.  I have 3 pairs in my home and they are great quality.  Enjoy!:-)
Florals
Mudhut Suzanni Vine Panel– $23.99
Ikea Ingmarie Curtains 1 Pair-$39.99
Threshold™ Jacobean Floral Window Panel – Gray- $24.99-$34.99
Tamara Floral Curtain Panel-$34.99-$46.99  (This one not only looks good but has a great name too!):-)
Floral Fiesta Curtain Panel-$34.99-$46.99
 Floral Gabrielle Curtain Panel-$34.99-$46.99
Jute Angeline Curtain Panel-$26.34-$35.24
Parrot Ornithology Curtain Panel-$34.99-$46.99
This would look SO cute in a Girls' Room
Geometrics
MarthaWindow™ Diamond Revel Rod-Pocket/Back-Tab Curtain Panel-$27.99
(Also comes in blue, green, and tan)
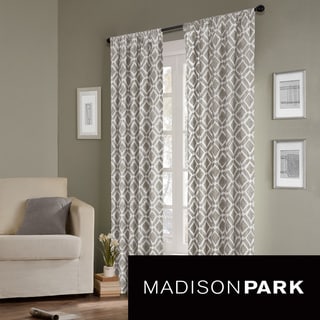 Threshold™ Farrah Fretwork Window Panel– $19.99-$29.99

Threshold™ Farrah Lattice Window Panel-$19.99-$29.99
Room 365™ Interlocking Geometric Window Panel-$22.39-$26.39
Marmoblad Curtains 1 Pair-$14.99

Solids
Ikea Aina Curtains 1 Pair-$49.99 (Also comes in Beige, White, and Light Gray)
Tadpoles Multi-Layer Tulle Curtain Single Panel-$29.99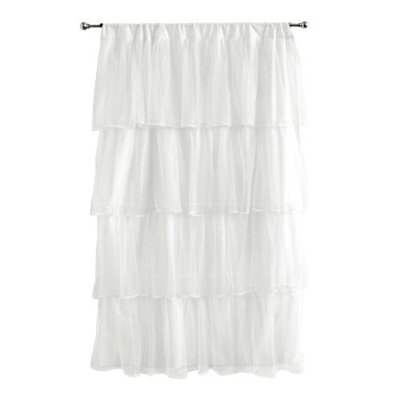 Ikea Sanela Curtains 1 Pair- $49.99 (also comes in Brown, Purple, Gray, Red, and Light Turquoise)
Threshold™ Ribbed Light Block Textured Window Panel-$24.99-$29.99
Threshold™ Faux Silk Window Panel-$19.99-$24.99 (Also comes in Cream, Gray, Red, and Blue)
Threshold™ Velvet Light Block Window Panel-$29.99-$39.99
Did any catch your eye???  Have you found any other sources for good prices on curtains/drapes???