Hello!  I hope you've had a great start to your week!  I've been busy this week helping my friend, Lolly, makeover her powder bathroom.  I am thrilled with how it is coming along!
Here is a sneak peek of the tile that is going up in her bathroom from sink to ceiling.  We will be placing a DIY mirror over it and I can't wait to share the transformation (hopefully next week)!
Does the tile from her bathroom look vaguely familiar to you?  If you've been following my living room makeover then it may…
Have you ever fallen in love with a 12×12 sheet of mosaic tile?
I have.
There is something beautiful about stone and glass tiles that makes me want to find ways to put it all over my house.:-)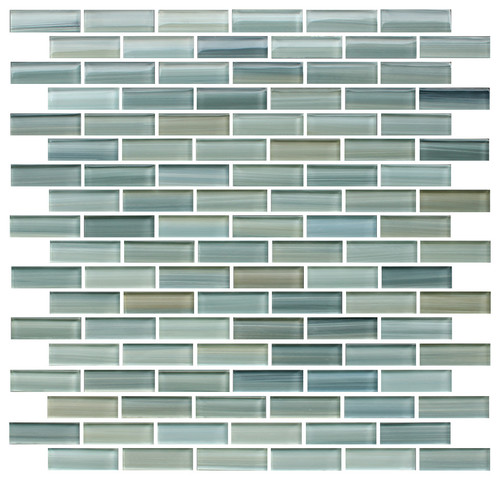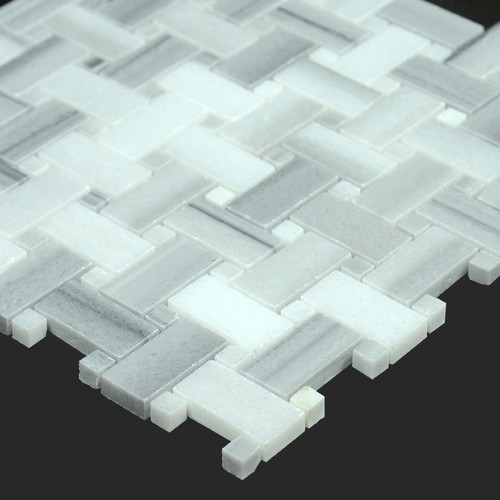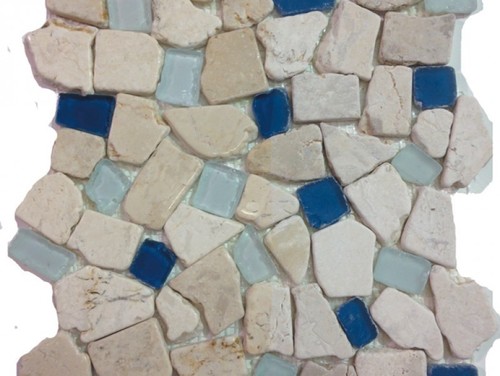 This must be one of the reasons I was inspired to use it in my living room makeover as wall art.
AND the fact that I found a stack of clearance mosaic tiles that I love at Home Depot for only $1.83 a 12×12 sheet!
AND that I found some nice matted frames at a thrift store at a great price.
So when you put that all together you get mosaic tile wall art!
This DIY is so easy!
You can find inexpensive matted frames at Michael's and Joann Fabric's for under $10.  The one below is an 11×14 from Michael's for only $7.99.  If you printed off a 40% coupon it would be even less.
And don't forget if you don't like the color of the frame you can always spray paint it gold, silver, white, or whatever you want to.

After taking off the back of the frame, lay the mosaic tile face down on the mat as shown below.  If your frame is smaller than 12×12 you will need to use scissors to remove some of the tiles.
Make sure the tiles are centered and then using duct tape, tape the tiles to the mat as show above.  When it feels secure you can put the backing back on (or not, I just left my backing off and hung it from the frame).
See, super easy!  If you want the tiles to look grouted you can apply caulk between the tiles.  Just smooth it with your fingers and be sure to let it dry before placing it in the frame.
I hope you enjoyed this simple tutorial.  And if all goes as planned I will be back next to share Lolly's powder bathroom makeover!
Have a great week!